CoF Galerie ist jetzt bei Facebook. Wenn Du auch bei Facebook bist, dann kannst Du Dich immer über aktuelle Infos und alle bevorstehenden Konzerte, bzw. Veranstaltungen informieren. CoF Galerie auf Facebook
STIX & STONES
am Freitag, 05. Juni, 2015 um 21:00 im IMMERHIN Würzburg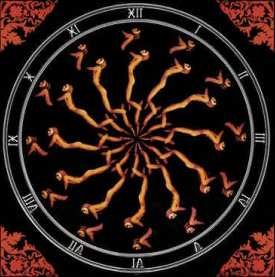 Kneipenabend im Immerhin Würzburg mit DJ Stonedread - Stoner Rock und Grunge von der 90er bis Heute.
Put on your flannel shirts and come on over to the best Rock Bar in Würzburg!


Alice In Chains, Asteroid, Babes In Toyland, Black Mountain, Blind Dog, Brant Bjork, Buffalo, Bull Doza, Bush, Candlebox, Clutch, Colour Haze, Deftones, Down, Egypt, Electric Mary, Fu Manchu, Fugazi, Godsmack, Gonzalez, Grand Magus, Helmet, Honcho, House Of Broken Promises, Jerry Cantrell, Juggernaught, Karma To Burn, Kyuss, L7, Local H, Mars Red Sky, Maylene And The Sons Of Disaster, Miss Lava, Mudhoney, My Sleeping Karma, Nirvana, Oleander, Orchid, Overrider, Pearl Jam, Planet Of Zeus, Puddle of Mudd, Red Fang, Red Hot Chili Peppers, Rollerball, Sasquatch, Screaming Trees, Seven Mary Three, Sleep, Smoke, Sonic Flower, Soundgarden, Southhell, Spiritual Beggars, Staind, Stiltskin, Stone Temple Pilots, Stream Of Sorrow, Temple Of The Dog, The Black Angels, The Dirty Sweets, The Graviators, The Toadies, The Verve Pipe, Thumlock, Tool, Truckfighters, Unida, Wolf People, Wolfmother, Wooden Shjips, uvm.